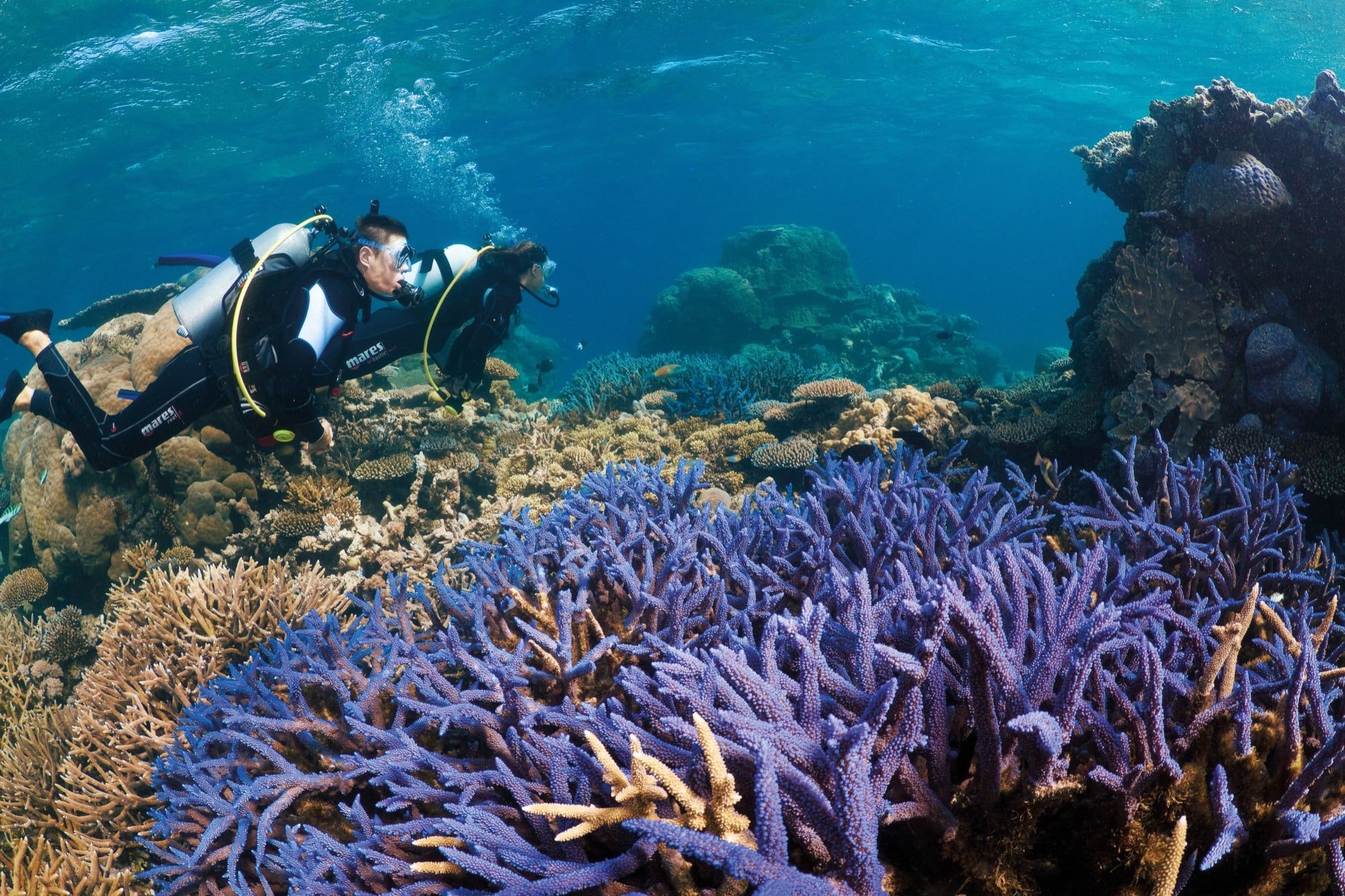 PADI 5 Star IDC?
What is a 5 Star Dive Center, and why is that important to you? PADI has one of the most stringent set of requirements to become a Dive Center of all the training agencies. On top of the initial Dive Center requirements, some centers work hard to reach even higher levels that PADI recognizes with specific designations. Dive Georgia has worked tirelessly over the years and earned the following PADI Designations:
5 Star Instructor Development Center

100% AWARE Dive Center

Green Star Award

TECREC Center

PSD Center
According to PADI'S official website, the 5-Star PADI Dive Center membership level is awarded to progressive PADI Dive Centers that excel in providing dive consumers with a full range of diver education programs, equipment selection, and experience opportunities. 5-Star PADI Dive Centers also encourage aquatic environmental awareness, remain active in their communities, and present a professional image that is consistent with, or better than, the norm in the marketplace.
Some of the key requirements of a 5-Star PADI Dive Center are as follows:
Have renewed their PADI Dive Center membership for at least 12 months prior to application and have not committed any verified PADI Quality Assurance violations within that period; they should also have no open Quality Assurance inquiries in progress.

Continue to meet all PADI Dive Center prerequisites and membership requirements.

Have been awarded all three Dive Center Recognition Awards, including Education, Community Involvement, and Environment.

Distribute regular communications pieces designed to recruit and retain customers.

Conduct at least one PADI Advanced O/W course, one PADI Rescue Dive course, one PADI DM or AI course, and one PADI Specialty Diver course per year.

Have issued at least 30 percent of total diver certifications for courses above the PADI O/W level.

Display items promoting dive travel and dive experiences.

Exclusively issue and advertize only PADI certifications for recreational scuba diving courses.

Have not conducted, sponsored, or advertised any non-PADI recreational scuba instructor training programs.
PADI 5-Star Instructor Development Centers (5-Star IDC)
PADI 5-Star Instructor Development Centers boast the 5-Star IDC rating, which is one of the highest ratings in the PADI system. A PADI 5-Star IDC not only meets all 5-Star Dive Center standards but also offers PADI instructor-level training. PADI 5-Star IDCs display a strong commitment to developing dive professionals by providing educational programs, from entry-level through instructor training.
There are numerous scuba courses offered by PADI Five-Star Instructor Development Centers that you can choose from, depending on what you want to do as a scuba diver:
Open Water Diver

Adventures in Diving (Adventure Diver)

Advanced Open Water Diver

Rescue Diver

Emergency First Response

PADI Specialty Courses

Master Scuba Diver

Divemaster

Assistant Instructor

Open Water Scuba Instructor

Master Scuba Diver Trainer

IDC Staff Instructor

EFR Instructor
100% AWARE Dive Center
Are you looking for a dive center or PADI Instructor who takes ocean protection to heart? Project AWARE is a global movement for ocean protection powered by a community of divers. They connect the passion for ocean adventure with the purpose of marine conservation. It is a non-profit organization, supported by PADI, which empowers thousands of divers all over the world to help clean, protect and preserve our planet´s oceans.
AWARE inspires, informs and provides the tools needed to engage and connect individuals, governments, NGOS, and businesses who share these values and vision for a clean, healthy ocean. By joining campaigns like Dive against Debris and Responsible Shark & Ray Tourism every diver can help to protect the ocean!
As a 100% AWARE Partner Dive Georgia makes a donation on behalf of every student we certify. We are committed to turning all our students into AWARE ambassadors for the ocean. By contributing vital funds to protect our ocean planet, these ocean stewards support a clean, healthy ocean by making a donation on behalf of each student to Project AWARE If you finish a recreational level course with us, you will automatically contribute to the protection of our oceans. In return, our students will get a limited edition 100% Project Aware certification card.
PADI Green Star Award Center
The PADI Green Star™ Dive Center Award is granted to PADI Dive Centers and Resorts that demonstrate a dedication to conservation across a wide range of business functions, including water conservation, energy use, environmentally friendly transportation practices, use of sustainable materials, conservation leadership and a donation to conservation through Project AWARE. The Green Star Award identifies dive businesses that care about the environment and are acting to protect it. Dive Georgia has been a Green Star Award Center since 2014 and is one of only a few Green Star Dive Centers in the United States!
PADI Tec Rec Center
The PADI TecRec Center rating is awarded to PADI Dive Centers and Resorts that teach PADI technical diving courses. With a PADI TecRec Instructor on staff, these dive businesses can offer technical open-circuit training, tec sidemount courses or tec programs for Closed-Circuit Rebreather (CCR) diving. At Dive Georgia, we have a TecRec Instructor Trainer and Course Director that can teach all PADI Levels of Open Circuit and Closed Circuit Rebreather Instructor level courses. We also have the open water facility, Kraken Springs, that is a designated Tec Facility for technical divers offering depths up to 160 feet (49m) and cylinder fills up to 100% Oxygen.
PADI Recreational Facility
Kraken Springs, is Dive Georgia's PADI Recreational Facility. A PADI Recreational facility operates a business with a body of water that can be used for recreational snorkeling or scuba diving, or offer PADI courses through established health clubs, purpose-built scuba diving facilities, or similar recreational facilities. PADI Recreational Facilities cater to local recreational scuba diving businesses, recreational divers and snorkelers while providing dive support services, such as gas fills, dive equipment rental and repair and underwater scuba training platforms. Kraken Springs is purpose built and designed to support a full range of recreational and technical SCUBA diving. There are platforms at depths ranging from 4 feet, 20 feet, 100 feet, and deeper! For a full list of our facilities' amenities and offerings, please visit us at Kraken Springs!
Become a PADI Instructor….