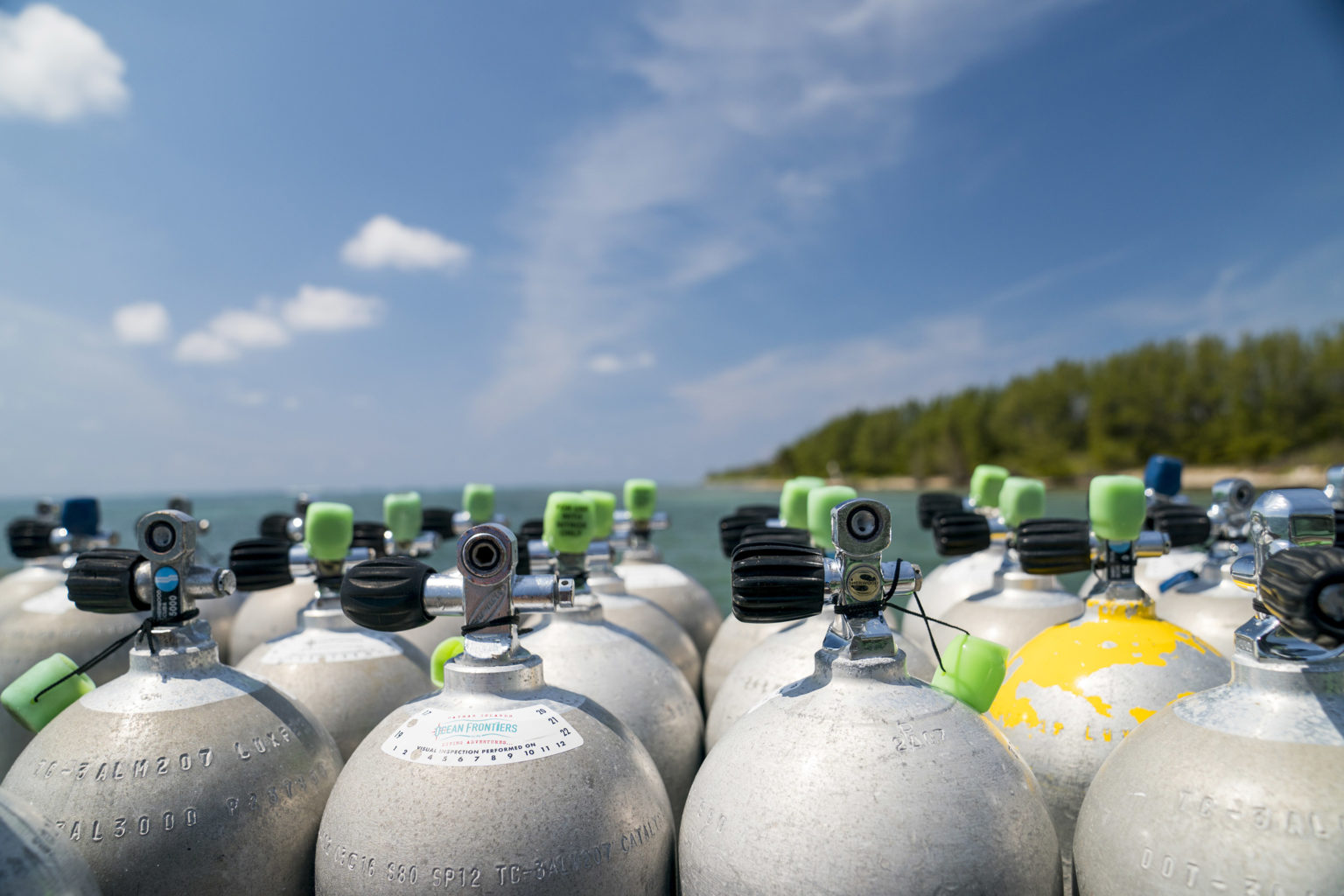 Cylinder and Valve Inspection
Oxygen Cleaning and Blending
VCI - Visual Cylinder Inspection® Course - This is the core certification course provided by PSI-PCI and in it we teach the regulations and fundamentals of conducting visual inspections of solid wall and composite SCUBA and SCBA cylinders. The full day course is suited for those new to visual inspection as well as those who have been inspecting without formal training through its wide range of inspection subjects including damage limits, neck cracking, and laws affecting inspectors. Additionally, this course meets the OSHA and DOT requirements for employee HAZMAT training and attendants completing the course are qualified to conduct HAZMAT training for cylinder handlers.
It is the only training formally endorsed, referred to and utilized by the cylinder manufacturers; and recognized by USDOT, Compressed Gas Association, NFPA and others. It continues to be the most up to date training available today on this subject.
Previously certified inspectors may attend this full course under the VCIR for re-qualification (see below). The course is open to anyone 16 years or older and no previous cylinder inspection experience is required. Participants receive certificate as Visual Cylinder Inspectors upon course completion valid for 3 years.
VCIR - Visual Cylinder Inspection® Refresh Course - The Refresh course provides for previously certified PSI-PCI inspectors, who have exceeded the three year federally mandated recurrent training window to attend the full VCI course described above at a reduced alumni price. Refresh courses are offered in conjunction with all VCI courses even if not advertised as such. Contact the instructor hosting the VCI class or PSI-PCI for information. If you are outside your 3 year window for recurrent training this is the course you need to take. Refresh participants receive certificate as Visual Cylinder Inspectors upon course completion valid for 3 years.
SCBA - SCBA Visual Cylinder Inspection® - This course is a tailored version of the VCI course for those inspectors only dealing with Self Contained Breathing Apparatus (SCBA) cylinders commonly used in fire fighting, emergency response, and other land based environments where the air may be unsafe to breath. As this course only covers SCBA Cylinder Inspection, it is slightly shorter than the full VCI course. Participants receive certification as a SCBA Visual Cylinder Inspector upon course completion valid for 3 years.
Supporting Specialties
ECT - Eddy Current Service Technician - Eddy Current testing is a powerful addition (and now required by USDOT to be updated every three years) to visual cylinder inspection; however many in the industry continue to use such instruments on the wrong cylinders or fail to operate the equipment properly. This 2 hour course provides Visual Cylinder Inspectors with the added training to know when and how to conduct proper Eddy Current Tests of appropriate cylinders in addition to hands on experience with Eddy Current instruments. Because of its part in the inspection process, attendees are required to be currently certified as PSI-PCI Visual Cylinder Inspectors and will receive certification as Eddy Current Technician upon course completion valid for 3 years.
OCCT - Oxygen Cylinder Cleaning Technician - This 2-3 hour course offers information and inspection training specific to cleaning oxygen service cylinders. The course has been designed by true experts and engineers in the gas industry on the subject of oxygen. Handlers of oxygen are federally required to have training and the PSI-PCI course meets those requirements. Students will be provided a Certificate of Completion.
VRT - Valve Repair Technician - This course provides a broad overview of valve types, valve repair and valve care and maintenance. It is approved and contributed to by many valve manufacturers. Students will be provided a Certificate of Completion.
Recurrent Training
VCIU - Visual Cylinder Inspector Update - This 2 hour program is updated annually and designed to provide a current PSI-PCI trained inspector information on recent changes to cylinders and inspection standards as well as keeping you abreast of current happenings. Additionally, this update meets the OSHA and DOT 3 year recurrent training requirements for cylinder HAZMAT handling. Participants receive a Certificate of Attendance upon completion.
Additional Courses
HAZMAT-FSO - HAZMAT Handler and Fill Station Operations for SCUBA & SCBA Cylinders - OSHA and DOT require all employees who "are affected" by high pressure cylinders to receive "function specific" training to the HAZMAT within 90 days of employment and retraining every 3 years afterward.
Businesses that operate cylinder filling stations are required by OSHA to provide formal, function specific training to employees operating filling equipment. Topics include pre-fill inspection, proper techniques, system maintenance, and emergency procedures. As fill systems vary greatly, this course is customized to specific fill stations operational procedures. Course times vary from 1 - 3 hours. (PSI-PCI has a full Training Compliance Kit available to current PSI-PCI trained inspectors who are authorized to use it in the training of shop personnel or others who have need of it.)
CSS - Cylinder Safety Seminar - This 1 to 1 1/2 hour seminar and is a short overview of SCBA (steel, aluminum, and composite) cylinders. Offered to local fire departments and regional fire service training gatherings to alert department personnel to both the safety awareness regulations and ways to extend the life of expensive cylinders.
Pick a Date: